SKU:10410
Regular Price
Sale Price
$8.95 USD
Unit Price
per
Sale
Sold Out
Bulk size (i.e. roll) is shown in single unit pricing
Share
View Full Details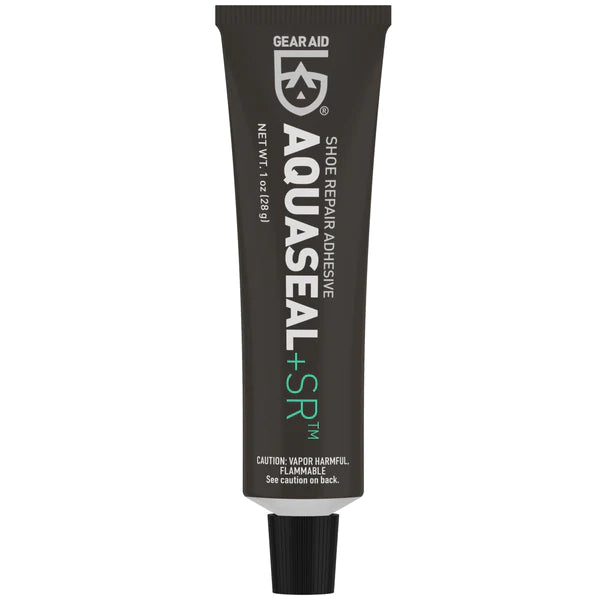 Product Details

Freesole® Urethane Formula Shoe Repair


Item# 10410



Please note that we cannot ship Freesole via any air carrier



Freesole® is a patented urethane rubber repair system designed to restore and rebuild all types of footwear. Unaffected by heat or solvents, FREESOLE cures to a flexible thermoset rubber product providing superior adhesion, wear resistance, flexibility and waterproofing. The highly concentrated formula has minimal shrinkage: thick repairs can be made with only one permanent application. Ideal for worn heels, toes, sole and ski delaminations and more. FREESOLE will not separate with repeated flexing. (1 oz)
Freesole® Urethane Formula Shoe Repair
RESTORING WORN SOLES AND HEELS
PREP: Roughen damaged area with sandpaper or wire brush. Use cloth to clean area with Cotol-240™ Cure Accelerator/Pre-Cleaner, paint thinner or lighter fluid. Repeat cleaning for best adhesion.
TAPE: For thick repairs at edge of sole or heel, place removable tape (cellophane or masking) around edge to form a dam. Double thickness of tape works best.
APPLY: Squeeze FREESOLE Urethane Formula Shoe Repair onto area to be repaired, level with a stick, toothpick or knife. Keep repair facing up and level until FREESOLE becomes solid. Remove tape.
DRY: Allow thin repairs to cure overnight; thick repairs 24-48 hours. Longer times may be needed in dry climates or times of low humidity such as cold winter days.
FOR 2 HOUR DRY TIME: Mix in Cotol-240™ Cure Accelerator/Pre-Cleaner.
PROTECTING LEATHER UPPERS (BASEBALL, SOCCER, FOOTBALL, TENNIS SHOES/LEATHER BOOTS)
Dull area by roughening with sandpaper, or by cleaning with FREESOLE Pre-Cleaner, acetone or nail polish remover.

Mask off area to be coated, including sole edge if coating is to be extended to it. Keep area level and upright during application and curing, as for example, by cradling shoe in crumpled newspaper or box.

Squeeze FREESOLE onto center or area, allow to self level, then spread to uniform thickness with toothpick. If FREESOLE flows onto tape, spread back towards center. (High curvature areas may be easier when coated in sections.)

Remove tape after FREESOLE dries to a soft solid. Allow to cure overnight.
REPAIRING SOLE SEPARATIONS
Roughen smooth surfaces. Clean surfaces to be joined as noted above. Apply FREESOLE to both surfaces. Allow to dry 15 minutes. Join and hold (clamp or tape) surfaces together overnight.
WATERPROOFING SEAMS, STITCHING & WELTS
Clean area as noted above. Apply FREESOLE along seam or between sole and upper directly from tube or with toothpick.
FIXING HOLES & TEARS
Roughen and clean damaged area as noted above. Use removable tape to create a backing. Apply FREESOLE to area and beyond. Keep level and upright until cured. Remove tape.
Useful Tips
TO SPEED UP DRY TIME

, use cure accelerator. If cure accelerator is not used, apply FREESOLE then place object into a high-humidity environment. For example, an open box covered with a damp cloth.
CLEAN-UP: To remove FREESOLE from hands, use cloth soaked in paint thinner, nail polish remover or 99% isopropyl alcohol.
Made in the USA
Product Specs
Stock Description
Standard Item
Nominal Width
(Inches)
Nominal Weight
Thickness (Inches)
Content
Roll/Box Size
Coating
Breathability
DWR Finish
Don't forget your zipper, hardware, and notions...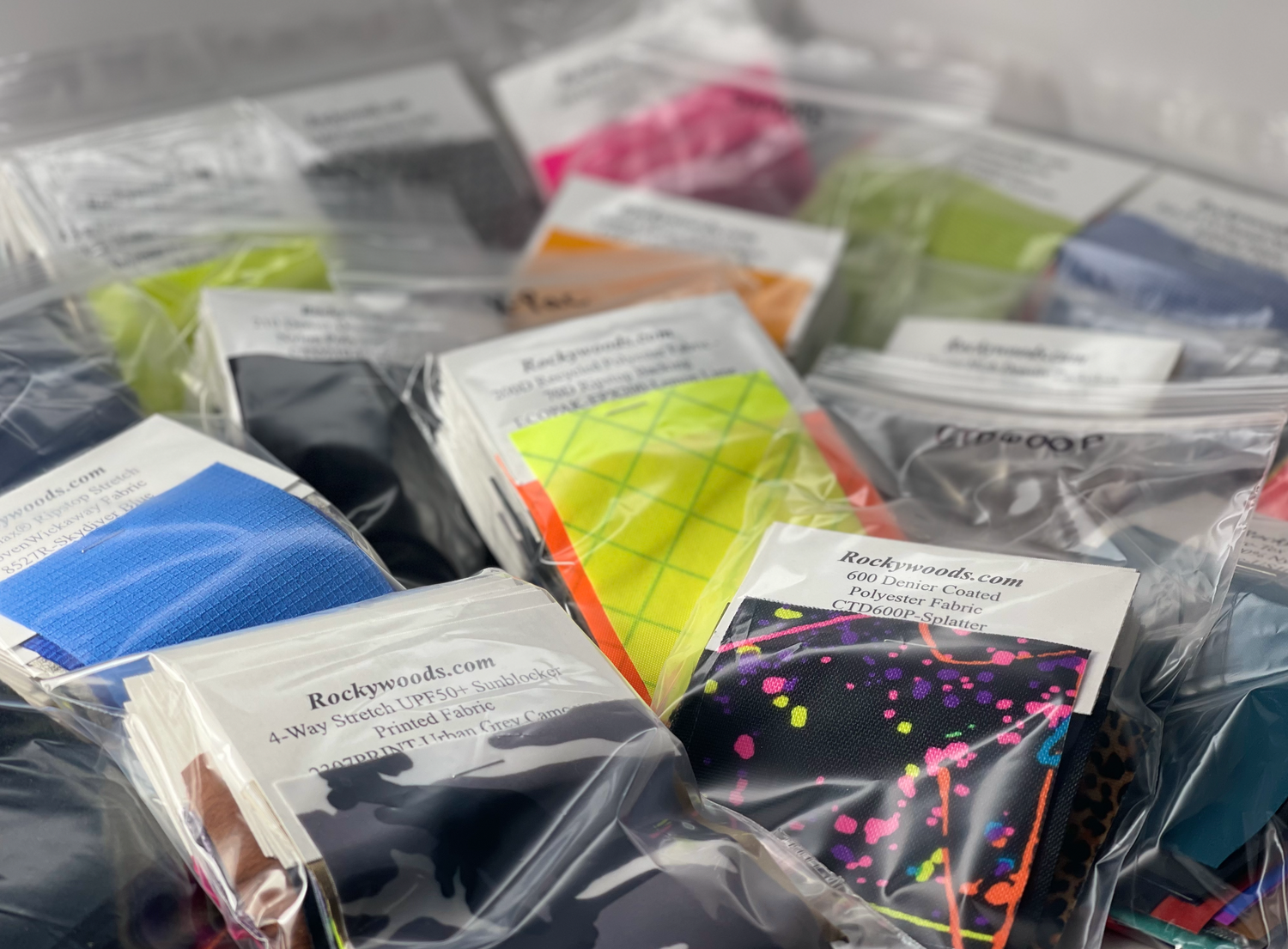 Sample Sets
Do you know the type of fabric you're looking for, but not sure which one is best for your project? Order a sample set!
Shop Sets
Information and documents provided on this website are provided "as is" without warranty of any kind, either expressed or implied, including limitation warranties of merchantability, fitness for a particular purpose, and non-infringement. Rockywoods Fabrics LLC uses reasonable efforts to include accurate and up-to-date information on this website; it does not, however, make any warranties or representations as to its accuracy or completeness. Rockywoods Fabrics LLC periodically adds, changes, improves, or updates the information and documents on this website without notice.